Sorry… WHAT?
So this bloke, Richard Benyon, wants to cull a protected wild bird, to protect another, farmed, bird, so that his mates can kill the second bird with guns. For "sport". Oh yeah. Richard Benyon is David Cameron's "biodiversity minister". Sources: RSPB and George Monbiot.
5 tags
Where have I heard that before?
"Too often debates about AV are less like political arguments, and more like scientific discussions, where people get lost in a language of proportionality and preferences, probabilities and possibilities. "Of course, some of these things are important. But for me, politics shouldn't be some mind-bending exercise. It's about what you feel in your gut - about the values...
5 tags
Defenceless
Daily Star journalist Richard Peppiatt quit his job yesterday, citing his disgust at the paper's exaggeration, fabrication and demonisation of Muslims in an epic resignation letter directed at owner and porn baron Richard Desmond. Plenty of others have dissected the letter and the accusations therein. But I want to focus on the Daily Star's hastily prepared rebuttal, which is a...
3 tags
Gone
RIP guardiantalk. Unplugged (without notice) at 1730GMT on Friday, February 25, 2011. Several burning questions remain unresolved, chief amongst which are: Israel or Palestine? Mac or PC? Kitten or penguin? Height of Kenneth MacKellar? What did Boo do with all those biscuits? Seriously, though. It was Web 2.0 in miniature. It was a community. There were births, marriages and deaths. One...
Yesterday's News Tomorrow
Everybody's least favourite media mogul Rupert Murdoch finally launched his "game changing" iPad app, The Daily, yesterday. Looking slightly uncomfortable, the grizzled near-as-dammit octogenarian shuffled on-stage clutching Steve Jobs' baby and announced that, having eliminated the costs associated with producing newspapers – "the ink, the paper and the...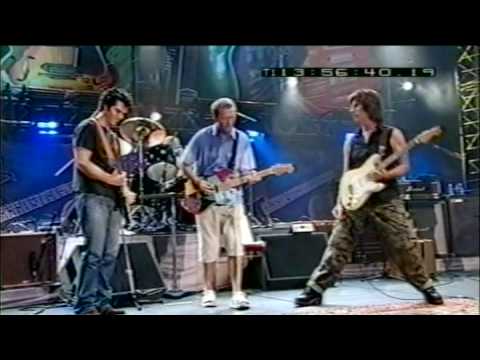 4 tags
United States of Fickle
Hillary Clinton then: "During his visit to China in November, President Obama held a town hall meeting with an online component to highlight the importance of the internet. In response to a question that was sent in over the internet, he defended the right of people to freely access information, and said that the more freely information flows, the stronger societies become. He spoke about...
So cool..
I'm not even going to pretend to care what this court case is all about. But if you scroll down to the otherwise deathly dull paragraph 105 of the judgement, you'll see that some geek, somewhere, isn't paying for his* drinks. WTF, I'll save you the bother. Bravo, that clerk. My admiration you have. (ht @major_clanger) *Of course it's "his".
Yes, yes, yes. →
marco: Watts Martin's analysis of the migration toward "app console" hardware: The model we're moving toward, though, is premised on the idea that computers shouldn't require routine tech support. Again, look back at game consoles: an Xbox 360 or Playstation 3 is a fully programmable computer with networking capability, offline storage, removable media, the whole shebang, yet all of that is...
3 tags
No alarms and no surprises.. 2
That Tory new media strategy in full: "La la la la la la.. not listening!" Memo to Iain: Your guys are in charge now. Grow the fuck up.
3 tags
No alarms and no surprises
This is ridiculous. Even somebody pretty sure of their legal ground would be cowed into blandness by a warning such as this delivered just before going live on air. How can there be any kind of meaningful or enlightening debate if participants are intimidated with dire consequences if they threaten to get "a bit interesting"? The latest Nadine Dorries scandal is days old....
3 tags
Wha..?
The Daily Mail: Not cursed with self-awareness.
5 tags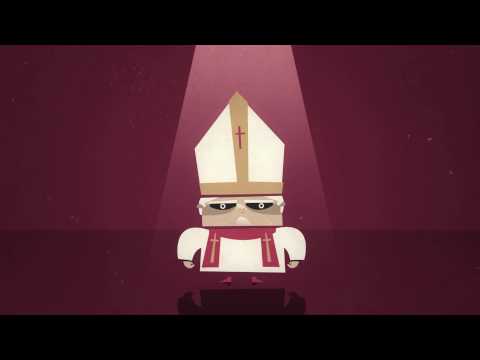 Glif - iPhone 4 Tripod Mount & Stand →
I need one. They're trying to make one. So I sent them some cash. Simples. (The name's a little too close to "gilf", though)
4 tags
Oh, DO shut up
Twitter left a back door open and got inevitably reamed by some smart-arse hackers today. The results were so embarrassingly public that followers of former UK first lady Sarah Brown and White House press secretary Robert Gibbs found their Twitstreams full of links to some… er.. niche sites. Of course, the trending topics went batshit hatstand. Twitterers like nothing more than tweeting...
4 tags
4 tags
Words fail...
Because THAT's what's really important.
3 tags
Huh?
What kind of sadistic enterprise would approve an email client that randomly confronts users with a message like this? The company I work for, that's who.
4 tags
"Open"
Seigler nails the lie. Are the fans of "open" being used by the advocates of "closed"?
5 tags
Watch
Numbers into pictures: Data visualisation rocks. Afghan war "incidents" from the Wikileaks documents turned into video. For all the talk of "surges" and "withdrawals" and "tipping points"… this war is not getting any cooler. via: ReadWriteWeb
Jimmy Reid: 1932-2010
"This is the first campaign of its kind in trade unionism. We are not going on strike. We are not even having a sit-in. We do not recognise that there should be any redundancies and we are going to work-in. "We are taking over the yards because we refuse to accept that faceless men can take these decisions. We are not strikers. We are responsible people and will conduct ourselves...
5 tags
Watch
Clever.
Olly Reeder gets it
Do bear in mind, as he seems unwilling to do so, that he is not the sketch-writer for a sixth-form paper, but the BBC's political editor. Nick Robinson, raise your game.
3 tags
..at the coalface of truth
Sub: Erm.. this picture.. Chief-sub: What? Sub: The ant pic. It's.. Chief-sub: It's fine. It's a good pic. Nice and sharp. Sub: Yeah, but.. Chief-sub: It's from Getty. They're free. We have to use free pics. Sub: The story's about flying ants. Chief-sub: Look. I don't have time for this. Just make it work. Sub: Right. Fuck it.
2 tags
It's Twitter, not Witter
I don't get the calls to loosen the 140-character limit on Twitter. Sure, it's an arbitrary rule, but nobody is forcing you. Don't like the rule? Don't sign up. If you want more elbow room, blog.
4 tags
Cu*t of Mac
This is a fucking outrage. A website that sells itself as a whole-hearted member of the "Mac community" provides a step-by-step guide to stealing from that very community. Of course, there's the predictable weasel words about "not condoning" piracy. Bullshit. I'm not linking to them, they can whistle for the traffic. Scum.
2 tags
No shit. Sherlock
Utterly brilliant TV.
5 tags
John Naughton has lost it
John Naughton is a tech writer for The Observer, notable for thoughtfulness, balance and rigour in research. Recently, however, he's been showing worrying signs of "mailing it in". Now he has joined the chorus of fact-challenged link-baiters weighing in on Apple's "Antennagate" brou-ha-ha. In Friday's almost unprecedented "emergency" news...
5 tags
Education, education, you know the rest..
Mallory, education is the silver bullet. Education is everything. We don't need little changes, we need gigantic, monumental changes. Schools should be palaces. The competition for the best teachers should be fierce. They should be making six-figure salaries. Schools should be incredibly expensive for government and absolutely free of charge to its citizens, just like national defense....
4 tags
Just the facts, ma'am
Read this. As a journalist, it saddens me that it takes a lawyer to make a complicated tale simple and compelling. I watched, gawping, as the whole clusterfuck unfolded on Twitter this afternoon. Never has someone been so deservingly hoist on her own petard. Ben Goldacre deserves some sort of medal for unfailing reasonableness in the face of extreme provocation.
4 tags
Visca Cataluña
Take a long look at this picture, "stars" of England, France, Italy, Brazil and Argentina. But mostly, England. That's what it feels like. Being a "hero" involves much, much more than having a clothes-horse wife, a garage full of big cars, a five-figure weekly pay packet and all the front-of-the-book column inches your publicist can screw. Football. It's...
1 tag
Sorry. iPhone again.
Still haven't got one. Update: Ha! But, anyway. All the bitching and moaning. Used to be, not too long ago, if you wanted to make a phone call, you had to WAIT UNTIL YOU WERE HOME. Louis CK says it much better.
3 tags
Epic
Daily Mail tech writer sees this: He gets all excited and writes this: (update: It's been pulled) But he fails to check this: Oh dear. (Credit to @iainpope73, who was first to blow the whistle)
1 tag
'It's just a phone'
It's just a game. Now fuck off.
4 tags
A fanboi writes..
I didn't get an iPhone4 today. The only reachable O2 store had sold out by the time I got there and, despite being an O2 customer since they were Cellnet, it seems I don't have enough brownie points to merit order-over-the-telephone Gold status. However, reports of what may be a "serious hardware issue" are mitigating my disappointment. (Only a little, though. I still...
Respect
I had no idea people still did this. I like that they do. UP THERE from The Ritual Project on Vimeo.
2 tags
Suri some mistake..
So how the fuck does a toddler in Romford or Coatbridge know what a toddler in Beverly Hills is wearing on her feet? Oh.
5 tags
Shut the Fox up
Today, President Obama made the perfectly reasonable observation that unexpected events can be the impetus for re-evaluation of comfortable certainties. Only a fucking idiot would suggest that he "compared" 9/11 to the Louisiana oil spill. Yet that is what the majority of Britain's media, including fucking Newsnight, accused him of doing. Get a grip.
4 tags
The answer is always 'no'
When the Daily Mail thinks a story isn't true, rather than spike it, they go ahead and run it anyway by writing the headline as a question. Here's their latest on the ITV/Hyundai balls-up… Then comes a marginally credible explanation, plucked out of thin air… However, safely buried under 14 paragraphs of blah, the fact that proves the proposition: "Any Daily...
4 tags
..and I thought radio was pretty cool
Now I'm watching TV, on my phone. Truly, we live in incredible times. That's James Taylor, on BBC4, about 30 seconds behind broadcast. (Sorry. I can't work out how to turn him the right way up) Un-fucking-believeable. via TVCatchup
6 tags
Like I was saying...
When asked about Android's weak battery life at the Google Zeitgeist forum, Google co-founder Larry Page said that if anyone is not getting a full day's worth of battery, there's "something wrong." Page then went on to suggest it's probably user habits and third-party apps causing battery woes. "When there is software running in the background, that just sort of exhausts the battery quickly,"...
5 tags
Tweeting the Second World War
Staff at the National Archives are Tweeting the events of WW2 in real-time. Wow. @UKWarCabinet
7 tags
No pasaran
I hadn't anticipated being moved to write at length quite so soon into the realm of Our New Bumfaced Overlords but this bombshell secreted away in their sweetheart deal has blootered my inertia. "This legislation will also provide for dissolution if 55% or more of the House votes in favour." That innocuous looking sentence presages a fundamental change in the relationship...
3 tags
Lord Baldemort
"Like the God particle of content-free news, scientists have long speculated that it is theoretically possible for a journalist to communicate using only half-true, poorly-sourced or wholly invented rubbish that some party handler has fed him mere seconds before. Previously unproven, it's been suggested that such a journalist would produce an amazing phenomenon known as anti-news...
Neo-Con
He has shown his party has changed. He puts his black and Asian supporters out front. He promises to "unleash" the potential "of volunteers to … change our country". This time, he says, his party "will be different". It is the year 2000, and his name is George W Bush. It's not the spin I'm worried about. It's the delivery.
4 tags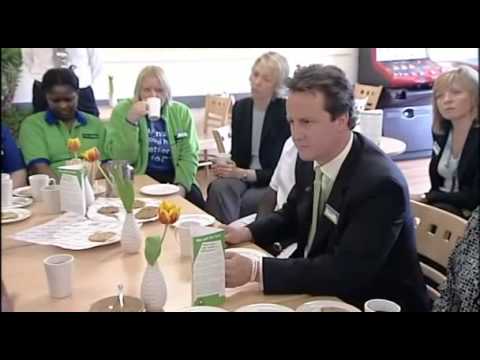 5 tags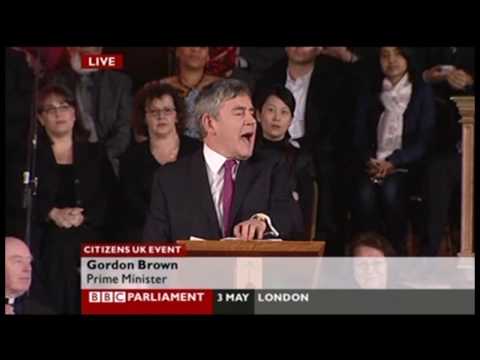 2 tags
Watch
Airspace Rebooted from ItoWorld on Vimeo.
4 tags
Flashtastic
Now Adobe install gets sniffy about the Finder. via factoryjoe.